High Temperature Textiles
When working in potentially harsh conditions, safety is exceedingly important. Our high temperature fabrics and high temperature tapes address the prospect of high temperatures and ensure safety when the heat is on! Whether you're aiming to keep the heat or cool in with high performance gaskets or protecting pipes, valves and wires, our high temperature textiles, designed to withstand extreme environments, can add safety to an otherwise dangerous situation.
To complement our product line, woven ceramic fabrics and tapes are also available for applications up to 2300°F. Available in fabric, tape and rope form, all styles can also be custom fabricated to meet your need for specific high temperature textiles.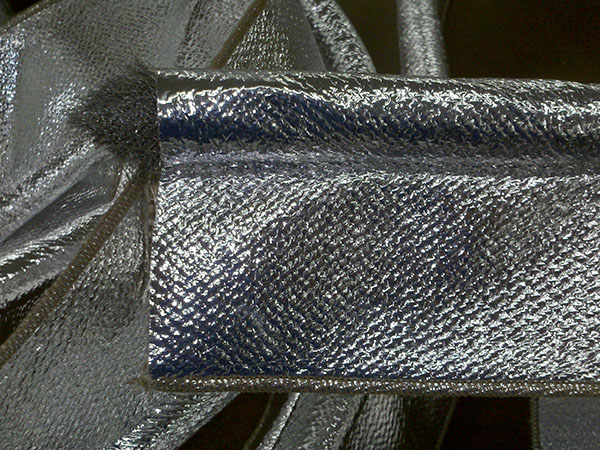 Glastemp Fabric/Tape
Industrial textile (rope, sleeving, tape or cord) that can withstand up to 1,000°F conditions
Non-flammable, high tensile strength, great flexibility and highly resistant to most chemicals
Highly customizable
Applied with cloth, tubing, tape and rope applications
Hot-Stop 1500 Fabric/Tape
Specially treated, woven fiberglass fabric that can withstand 1200°F conditions with a 2080°F melting point
Can be used to meet numerous US Military and NFPA specifications
Special finish is formulated to offer superior resistance to sparks and heavy metal splash
Typically used with protective encapsulation, gasketing, expansion joints and weld safety blankets and curtains
Super Hot-Stop Fabric/Tape
Maximum protection against heavy cutting, weld sparks, molten metal, radiant heat and many other high temperature conditions
Effective in environments as hot as 1800°F, 3000°F melting point
Available in either heavy (H) or light (L) fabric thickness and fill strength, depending on your application
Typically used for fire protective wraps, heat shields, gaskets, flame extinguishers, expansion joints and more